Blogs and Posts
By: Garry Feldman
Date: February 22, 2017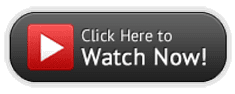 Damage from cybercrime costs business 400 billion a year. By 2020 companies are expected to invest over $170 million in cybersecurity to prevent downtime, protect client data, preserve reputations and safeguard employees.
Join Garry Feldman, President, U.S.  Computer Connection for a frank discussion about key security tools for business.   Garry has been at the forefront of legislation protecting area business from cybercrimes. Garry is known for best practice IT strategy that balances industry standards with business goals.
White Papers
The Business Guide to Ransomware.

Take a look for IT Move Project Planning.
Blog Archive
Blog Archives
Categories
Newsletter